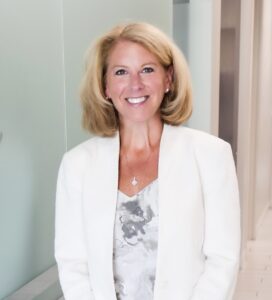 Lisa Pinion

President, Founder & Chief Strategist
Lisa is a business leader with deep expertise in strategy, culture and organizational development. She has a strong track record creating award-winning cultures, bottom line impact and inspiring employee experiences. Notably, many of her clients have earned prestigious recognition as a best workplace in highly sought-after lists and rankings. Whether a client is award-winning or not—what drives her is helping so many good companies become the great workplaces they strive to be.
Clients engage Lisa for her tremendous insights into the inner workings of successful cultures and what it takes to create and sustain them. Prior to founding Pinion Solutions Group, Lisa spent seven years as Senior Vice President of Human Resources at Assurance. There she developed innovative people strategies and programs that helped lead the company to national recognition as a great place to work. On the heels of this award, Best & Brightest Companies to Work For invited Lisa to join its Advisory Board and later head the organization's Peer Affinity Group in Chicago. In this capacity, Lisa leads monthly leadership roundtables with Best & Brightest award winners across the Chicagoland area.
Her immersion within so many award-winning workplaces and their leadership affords her unique insights into a diverse range of businesses driving inspiring cultural change and business impact. As a result, she can draw upon a broad spectrum of creative problem-solving techniques, lessons learned, and recipes for success that she can bring back to her client work.
In her words, culture is a business strategy—and doing the right thing by your people is always the right thing for the business.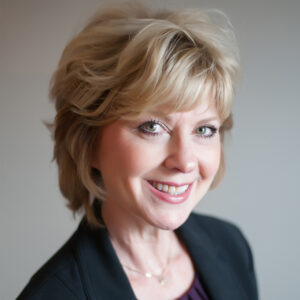 Amy Cotter
Executive Coach
As a Success Coach with 20+ years of experience, Amy has partnered with organizations, entrepreneurs and individuals interested in forward movement toward personal and professional success.
Through customized programs and one-on-one executive coaching, she assists in the process of broadening perspectives, increasing efficiencies, and supporting successful strategies to accomplish desired results.
Amy specializes in Executive Coaching, Organizational and Leadership Enhancement (Individuals & Teams), Strategy Development, Vision / Mission / Values Execution, Culture Change, Strengthening Communication and Conflict Resolution.
Amy holds a degree in Leadership and Management from Judson University. She is a certified Co-Active Coach through the Coaches Training Institute and is certified as a True Color International Facilitator.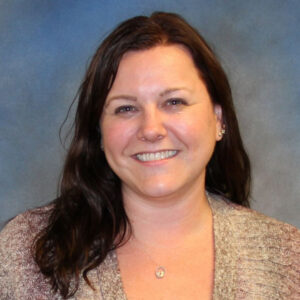 Melanie DeVos
Human Resources Consultant
Prior to joining Pinion Solutions Group, Melanie spent over 20 years in the insurance industry in client service and strategic leadership roles. Much of her focus was partnering with HR leadership to drive people processes and projects for this growing organization. Her love and passion of all HR things grew from this role and with the support of her family, she pursued a career in Human Resources.
Melanie's expertise spans the employee lifecycle in performance management, employee engagement, career development and management, recruiting, training, coaching and mentoring.
Melanie holds the Senior Human Resources Certified Professional (SHRM-SCP) designation from the Society for Human Resource Management.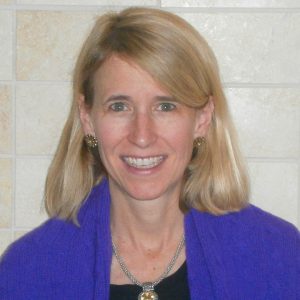 Lindley White
Communications Consultant
Lindley White has deep experience in corporate communications—including strategy, internal and external communications, employee engagement, change management, and diversity & inclusion initiatives, and strategic events.
Lindley began her career in the White House working in the first Bush Administration and has continued to work with high-ranking executives and firms in the public eye—including McDonald's and Ariel Investments. In working with the C-suite, Lindley has provided executive coaching, authored numerous speeches, and ghost written many columns for business magazines, including Forbes and Black Enterprise.
She has extensive experience working on large-scale corporate initiatives from the rollout of McDonald's worldwide "i'm lovin' it" campaign to global rebranding initiatives and mergers & acquisitions. As a consultant, representative projects include leading communications for a global insurance brokerage firm on its employee engagement survey spanning 33 countries and 24,000 employees—resulting in a 93% employee participation rate. She has served as a communications lead for a global professional services company during its largest integration, managing change management communications as the organization merged customer experience teams and technology platforms across North America. During the Sun-Times Media Group's bankruptcy proceedings, she served as a spokesperson and handled a range of internal corporate communications.
Her collective experiences working within the political, financial, technology and manufacturing arenas, Fortune 500 brands, entrepreneurial environments, as well as distressed companies afford her unique insights into diverse constituencies and a wide array of communications challenges.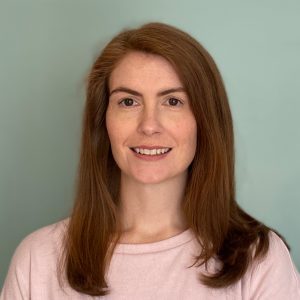 Tara Ingleright
Human Resources Consultant
Tara has more than 10 years experience in Human Resources in a variety of Industries including: gaming technology, education, hospitality, architecture, property management and wealth management. Tara considers herself a true generalist and enjoys working through challenges both big and small.
Tara's consulting experience includes HR audits, employee relations and investigations, HR administration, benefits administration, recruiting, policy development and process improvement.
Tara holds a degree in Management from DePaul University and the Senior Professional in Human Resources (SPHR) designation.